PAGE UNDERGOING MAINTENANCE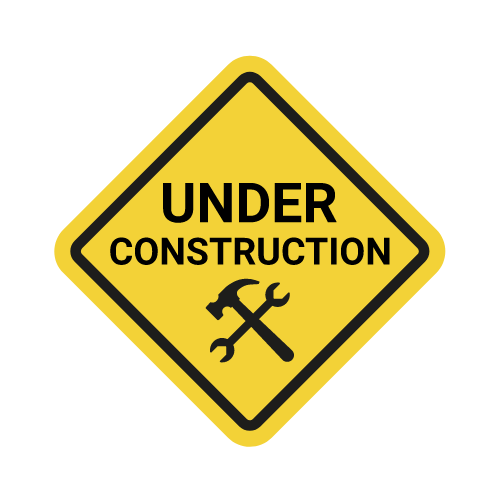 Bubba! (eD)
The Supreme Chancellor!
Born on a drawing of a Battlefield!
It is said Bubba was bred for comic books!
Find me on Facebook!
Lisa!
Our Wonder(ful) Woman!
Molded From PlayDoh!
Because clay is not near as much fun.
Find me on Facebook!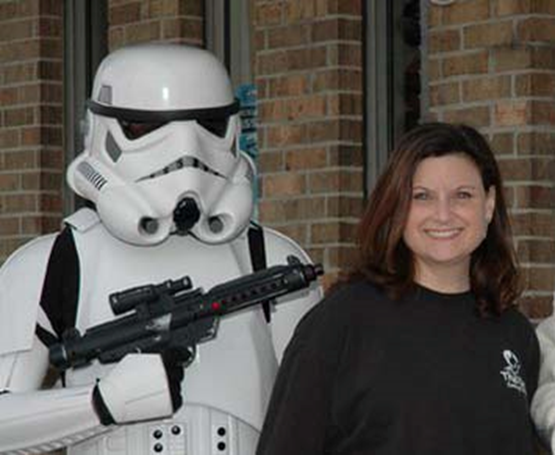 Robbie!
"The Manager"
"I read a lot of books; let me tell you about 'em."
If you find a comic he hasn't read, he'll probably try to buy it from you.
Nathan H.
"The Hammer"
The person to call when you need something done!
Also available to assist if you require an additional hooligan.
Find me on Facebook!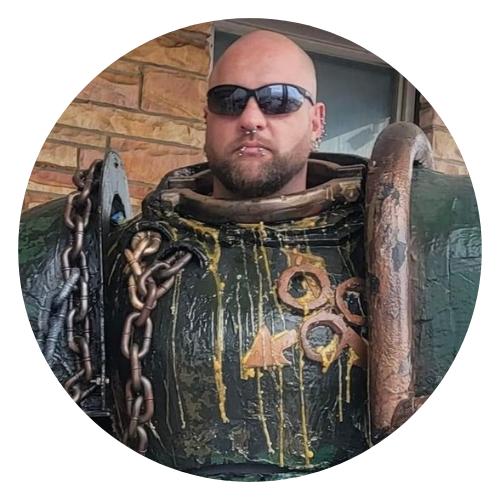 Jonathan
"J-Strick"
Jonathan has chosen to remain anonymous to protect his secret identity and all those he holds dear.
Favorite snacks are Cool Ranch Dorito's and Samoas girl scout cookies.
Matt
"Head Maid"
Although he is never seen in the sunlight and works only at night, to many of our dismay Matt is definitely *not* a vampire. (Yeah, we checked.)
Might just be helping a friend get rid of some broken furniture on a burn pile… or might be helping dispose of a body. We don't know. Best not ask.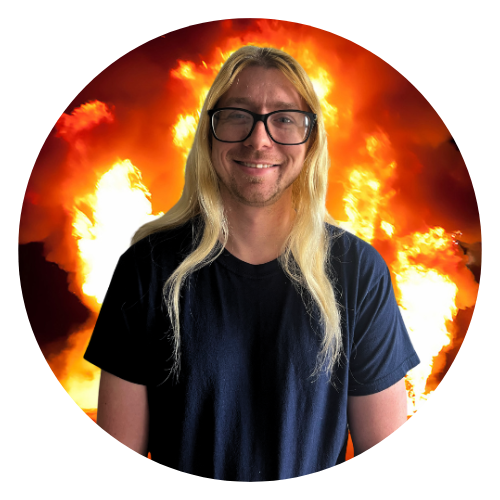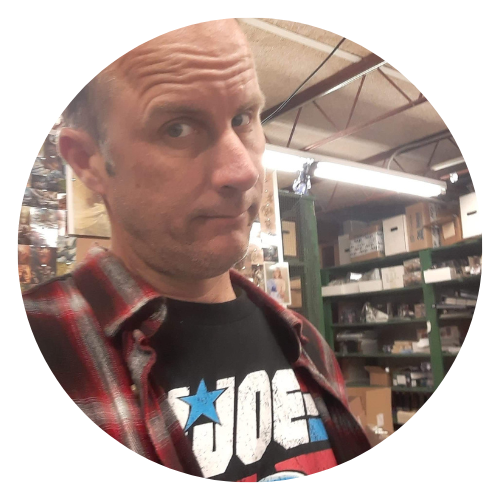 Tommy! Can you hear me?
Naught may venture into the dark, musty depths of the Dungeon.. err.. I mean warehouse, without Sir Tommy's approval!
David
"Davey"
Hey, it's me.
David.
How are you?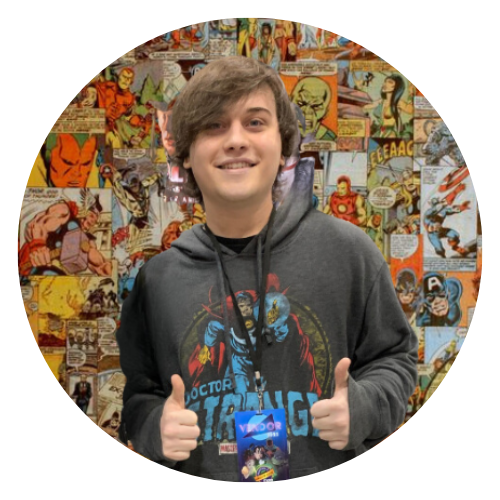 Mike "The Voice" Matthews

"I do toys. I do photography. I don't do toy photography."
Jesse
"Goose"
Manager at the card counter by day, and by night? Also.. uh… manager.. of the card counter. What can we say? He's dedicated and good at what he does.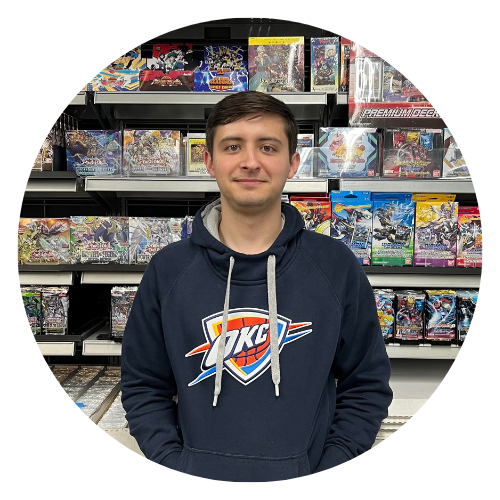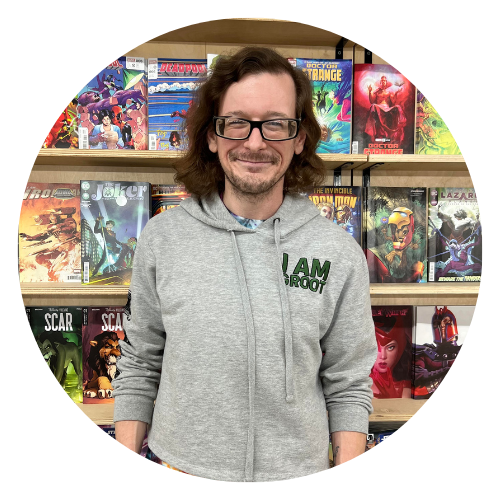 Blake Russell
a sweet precious angel human who can do no wrong
Kam
Symphonic metal.
Gorey Manga.
Cats.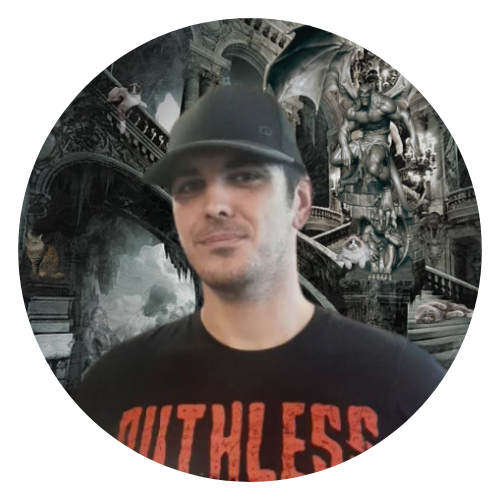 Nick!
Nick (left) is the cool human in this photo, not the (right) cool dragon.
Quick to help you but quicker with a joke. Nick specialties lie in Warhammer, MTG, and indie comics! If there is something he can't find for you, he is sure to find someone who can!
Tanner
"The Rookie"
This fresh face at the comic counter graces us with newfound curiosity and motivation! The fastest "bag and boarder" yet, we'll see if this underdog can hone his skill to be the DeeP's new champion!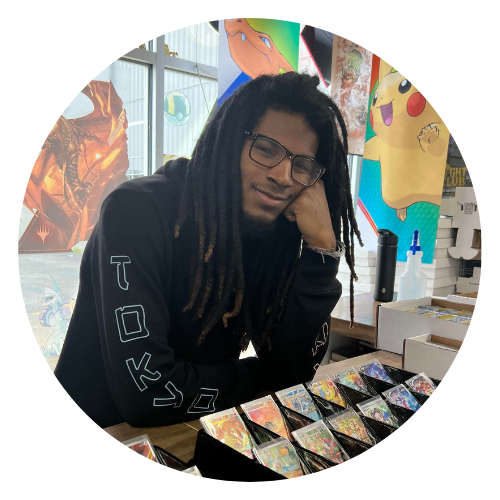 Jaylin
An animal lover and professional model, this chill human does human things behind our card counter.
His passion may linger with Pokémon, but that doesn't stop him from delving into the mysterious and shining depths of Magic the Gathering, Yu-Gi-Oh!, and all other trading card games to be explored behind the counter…
お前はもう死んでいる
Ephram Mcalister
Over ebay, whatnot, online sales and shipping here at The DeeP!
Outside of The Deep he loves art, motorcycles, cars, skateboarding, and all things techy.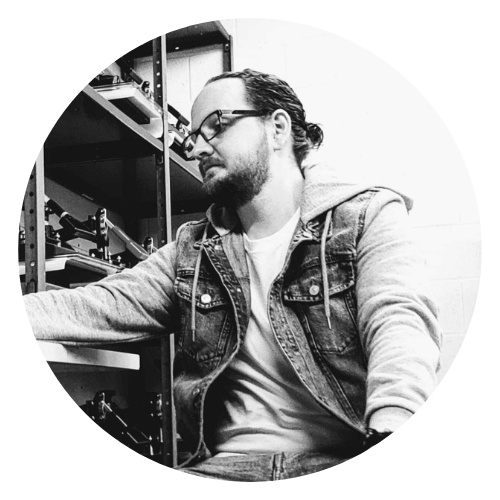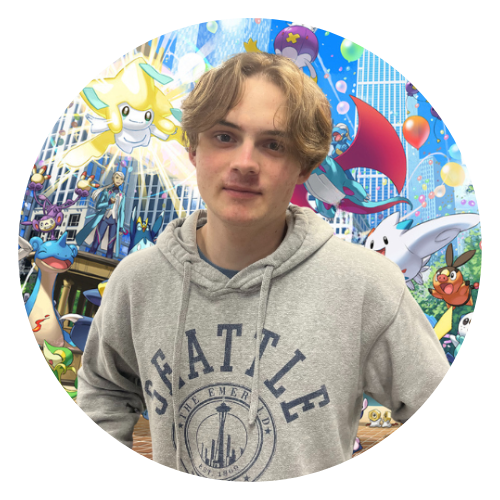 Caden
"Everyone's Favorite Sociopath"
Cayden works at the card counter. He used to love MTG, but now he loves Pokemon.
Scott
One of a couple of new faces at the comic counter and a lover of all things horror, paranormal, and sci-fi!
He'd love to chat about Hellboy, Harrow County, X-Wing, or the latest Mothman sightings, so stop by and say hey sometime!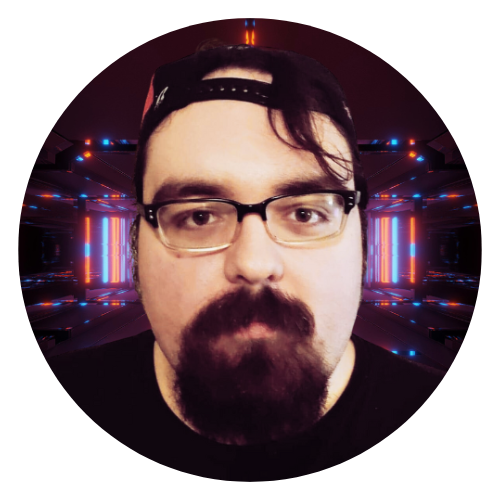 Chris Patrick "Crispy"
AKA "Crinkle Cut Chris"
He works hard, he plays hard.