PAGE UNDERGOING MAINTENANCE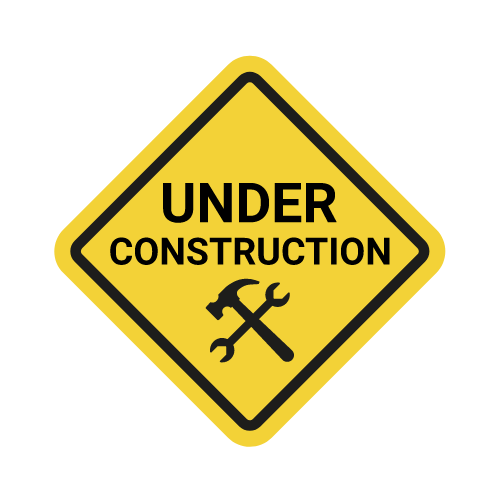 Bubba! (eD)
The Supreme Chancellor!
Born on a drawing of a Battlefield!
It is said Bubba was bred for comic books!
Find me on Facebook!
Lisa!
Our Wonder(ful) Woman!
Molded From PlayDoh!
Because clay is not near as much fun.
Find me on Facebook!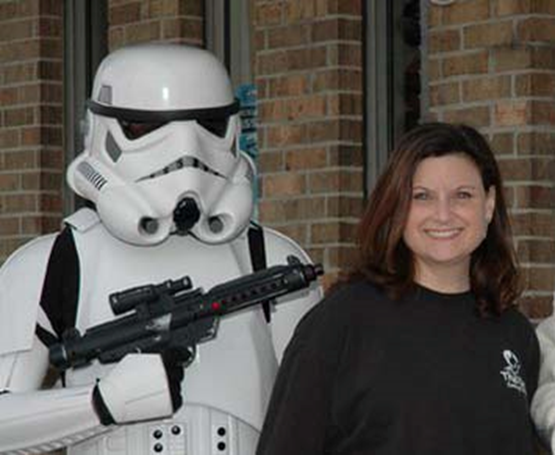 Robbie!
"The Manager"
Robbie has been reading comics for over 35 years and selling them for over 20. When he's not at the shop ranting about comics and movies, he can be found on his Youtube channel Pop Culture Philosophers, ranting about comics and movies.
Nathan H.
"The Hammer"
The person to call when you need something done!
Also available to assist if you require an additional hooligan.
Find me on Facebook!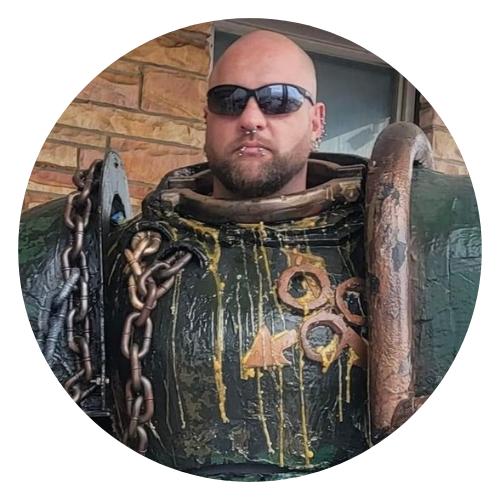 Jonathan
"J-Strick"
Jonathan has chosen to remain anonymous to protect his secret identity and all those he holds dear.
Favorite snacks are Cool Ranch Dorito's and Samoas girl scout cookies.
Travis
Definitely a human being, can be found behind the card counter.
"Totally, definitely, actual person."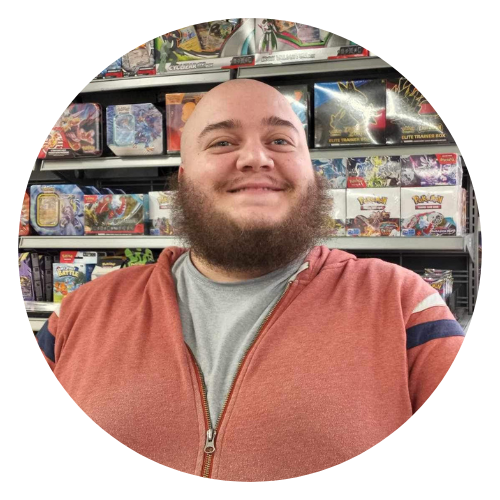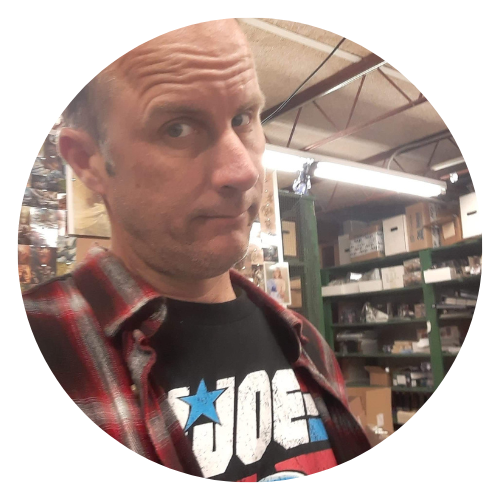 Tommy! Can you hear me?
Naught may venture into the dark, musty depths of the Dungeon.. err.. I mean warehouse, without Sir Tommy's approval!
David
"Davey"
Hey, it's me.
David.
How are you?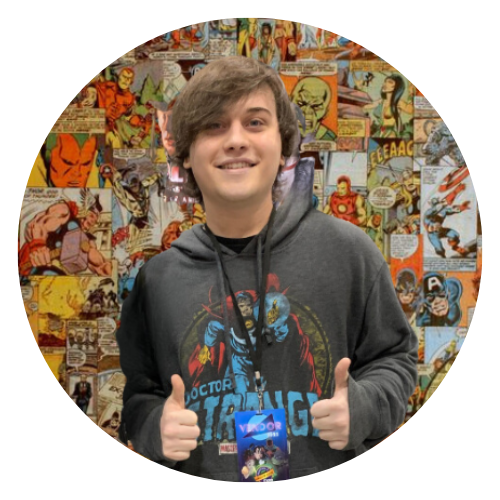 Mike "The Voice" Matthews

"I do toys. I do photography. I don't do toy photography."
Jesse
"Goose"
Manager at the card counter by day, and by night? Also.. uh… manager.. of the card counter. What can we say? He's dedicated and good at what he does.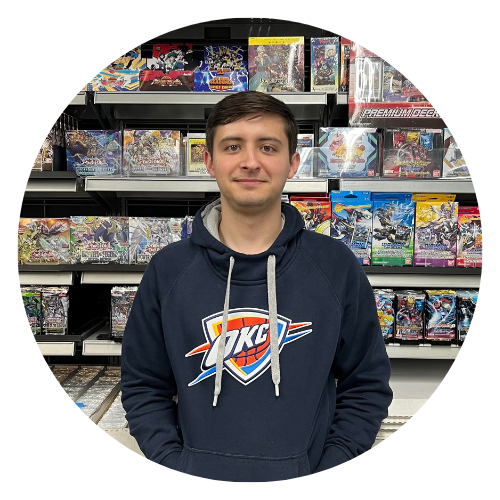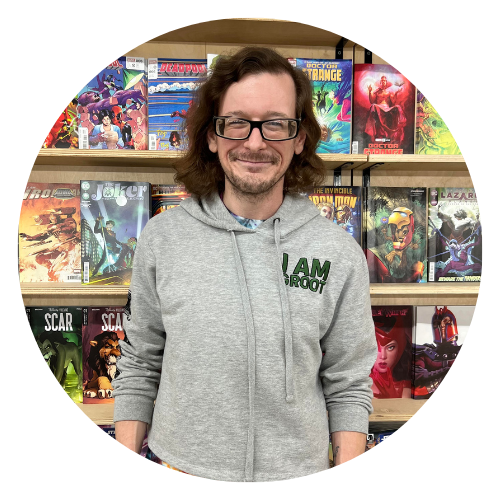 Blake Russell
a sweet precious angel human who can do no wrong
Kam
Symphonic metal.
Gorey Manga.
Cats.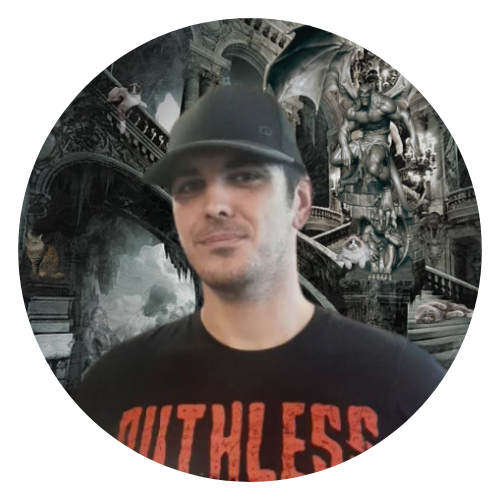 Nick!
Nick (left) is the cool human in this photo, not the (right) cool dragon.
Quick to help you but quicker with a joke. Nick specialties lie in Warhammer, MTG, and indie comics! If there is something he can't find for you, he is sure to find someone who can!
Ephram Mcalister
Over ebay, whatnot, online sales and shipping here at The DeeP!
Outside of The Deep he loves art, motorcycles, cars, skateboarding, and all things techy.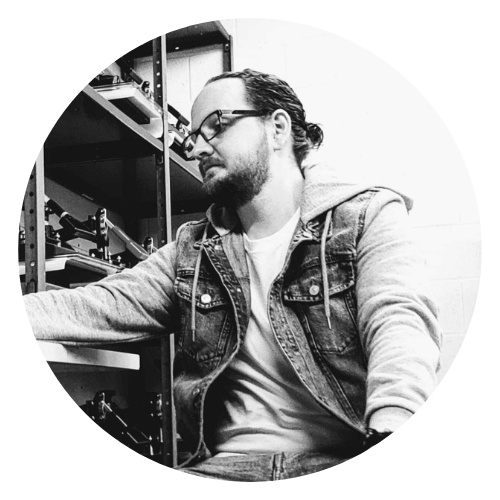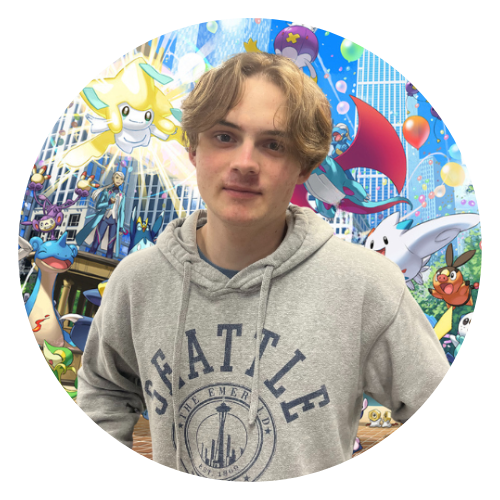 Caden
"Everyone's Favorite Sociopath"
Cayden works at the card counter. He used to love MTG, but now he loves Pokemon.
Scott
One of a couple of new faces at the comic counter and a lover of all things horror, paranormal, and sci-fi!
He'd love to chat about Hellboy, Harrow County, X-Wing, or the latest Mothman sightings, so stop by and say hey sometime!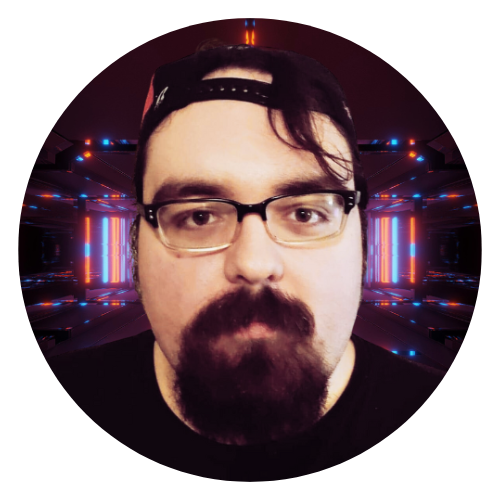 Chris Patrick "Crispy"
AKA "Crinkle Cut Chris"
He works hard, he plays hard.
Ren
We assure you we only hire reliable human beings, no alien wizard creatures or fae…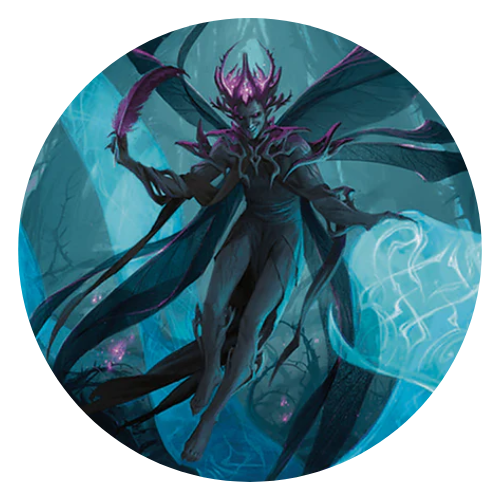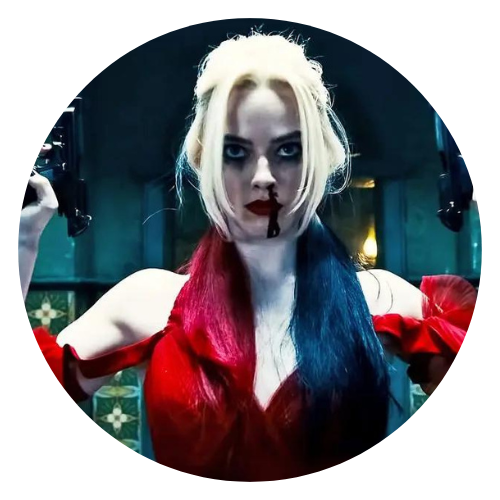 Heather
Our marvelous board game expert. Runs our DeeP Dive demos every Saturday!
Helaina
Because everyone who works here goes on the website, including the human who puts the stuff on the website and stuff.